Your rent responsibilities
Our rent policy aims to set rents at levels that are:
Affordable – so that tenants on low income can afford to pay and maintain their tenancy.
Viable – to ensure we have enough income to meet our current and future expenditure needs.
Comparable – with other social landlords for similar properties.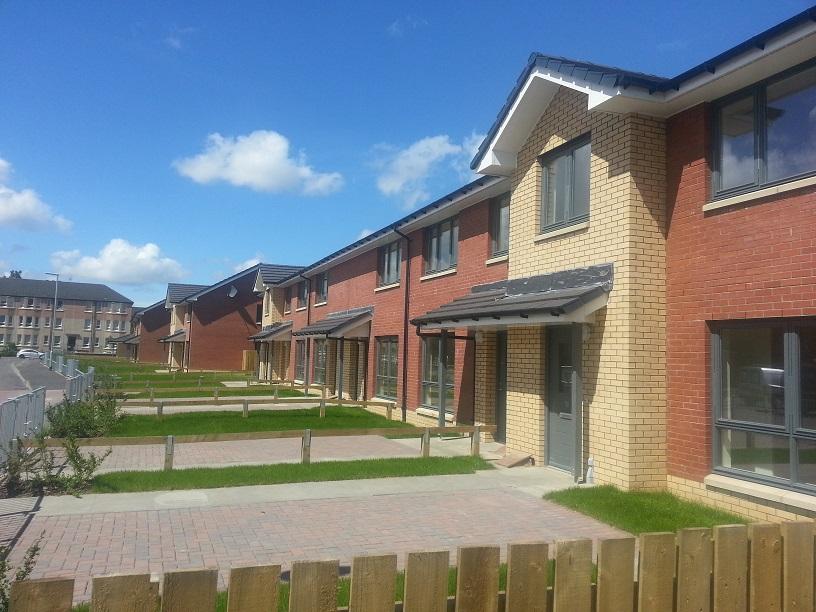 Rents collected not only go towards managing tenancies but investing in our properties to ensure they are maintained to an acceptable level and remain legally compliant.
We will consult you about any proposed increase in rent or service charges and will take your opinions into consideration when we make our decision. We are entitled to change the amount of rent and any service charge, as long as we tell you in writing at least four weeks before the beginning of the rental period when the change is to start. We will not normally change the rent or service charge more than once every twelve months.
Further information about our rent setting process can be found in our Rent Policy.
Your responsibilities
When you sign up to your tenancy with us, we agree to rent accommodation to you on the terms and conditions of your Scottish Secure Tenancy Agreement (this sets out rights and obligations from both the tenant and landlord). This Agreement sets out your responsibilities in relation to paying your rent and potential consequences of failing to pay. You can find a summary of all your responsibilities here.
Paying your rent
Your rent is due monthly in advance and by the 1st of each month. You will be issued with an AllPay payment card to assist you in paying your rent. Find out all the ways you can make a rent payment here.
Help with paying your rent
If you are on low or no income, you may be entitled to Housing Benefit to cover part of all of your rent. The amount you receive depends on your income and circumstances, and does not cover payment for heating, hot water, fuel or council tax.
You can make a claim to Glasgow City Council online for Housing Benefit (they will ask for evidence to back up your claim). If you need any help with completing the relevant forms, please contact our housing team for support with this.
You may also be entitled to help / discount on your council tax if you are on low or no income. Council tax is a payment taken from Glasgow City Council for local services (e.g. water and waste), you can find out more about this on the Glasgow City Council website.
There may be other benefits you are entitled too and we understand that this can be daunting for people to identify what this might be. You can arrange an appointment with our money and benefits advice team to help. Find out more here.
Struggling to pay your rent
Our housing team are here to help if you are facing difficulties in paying your rent. Early intervention is key to stopping situations escalating to serious rent arrears, which could ultimately result in you losing your home.
No matter how small you might think your difficulties are, speak to a member of our housing team for further advice and information.
Managing rent arrears
If you do find yourself in rent arrears, we have a clear policy that outline how we will manage missed rent payments. Our rent arrears policy aims to:
Prevent arrears from building up.
Control arrears, where we can, with realistic arrangements.
Help tenants who are in genuine need and facing difficulties.
Take prompt legal action, where missed rent payments is a deliberate act.
Find out more in our Rent Arrears Policy.
What can I expect?
Our housing team monitor rent payments of all our tenants. If you fail to make a payment, we will contact you to discuss any difficulties you may have and make a suitable arrangement for you to be able to meet your financial obligations.
Arrangements made for repayments will be reasonable and realistic, based on your personal circumstances. It is critical that any arrangements made are adhered to, to ensure you don't fall into further financial difficulties.
If you fail to make or keep an arrangement, we will take the following steps:
1. Notice of proceedings for recovery of possession.
The purpose of this notice is to inform you that we may raise court proceedings to repossess your home and to provide you with information regarding pre-action requirements we have met. This stage allows you to still make an arrangement to repay any arrears and to avoid court action.
2. Court action.
The purpose of the court action is to seek legal authority to take back your home. This is always a final course of action but necessary where rent is not paid. Even where this action has begun, it is never too late to talk to us about making arrangements to avoid eviction. It is important to note, where action has begun, we will add any court costs to your debt. Therefore, we would advise that you talk to us before this point and make significant reduction in any arrears due.
3. Eviction.
If the court grants us authority to repossess your home, you will be given a date of eviction and you will be required to leave your home. We do not have to rehouse any evicted tenants and we may be required to provide a reference for any future landlords.
These steps are in line with the Housing (Scotland) Act 2010, and you can find out more about this here.